Extra delicious! 10 easy, unexpected ways with olive oil – from ice-cream to a beautiful bloody mary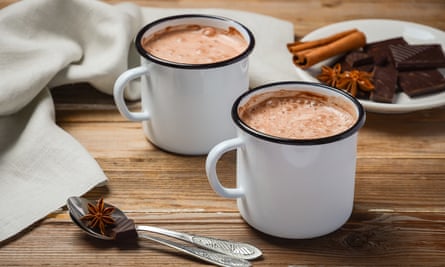 Depending on where you live, you might be about to drink a shedload of oil. Italian branches of Starbucks, apparently in an attempt to lure customers from more traditional (and some might say better) coffee bars, have just launched a range of coffee containing extra virgin olive oil. And it is reportedly so revolutionary – with chief executive Howard Schultz saying that he can't remember a moment in the last 40 years when he has been "more excited, more enthused" – that the oil coffee is to be rolled out to international branches later this year.
But we shouldn't be surprised. Olive oil is a key ingredient in all sorts of unexpected dishes. Here are 10 of the best.
Olive oil hot chocolate
First, it should be noted that Starbucks wasn't the first to tip olive oil into a drink. Olive oil brand Kasandrinos has a recipe for olive oil hot chocolate on its website, for instance. This isn't a particularly complicated recipe – it's basically "make some hot chocolate and put olive oil in it" – but the results are worth the risk. The drink ends up richer, and apparently aids digestion. There are other drinks you can make with olive oil, but let's return to those later.
Apple and olive oil cake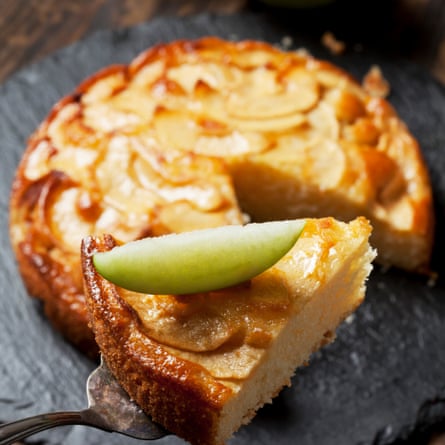 Regular bakers will no doubt be familiar with the joys of making cakes with olive oil – you add it instead of butter, which removes the hassle of softening it – but for those less practised, we have a couple of entry-level doozies. The first is Rachel Roddy's apple and olive oil cake from 2021, which is smart enough to use ricotta as well as oil, in case you're still twitchy at the prospect of abandoning dairy altogether.
Olive oil cherry snack cake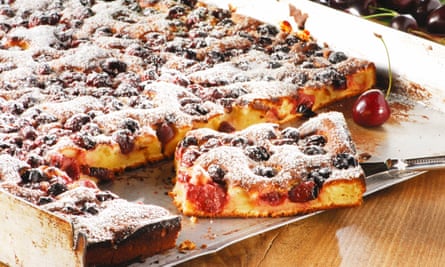 The second is Edd Kimber's life-changing recipe for one-tin olive oil cherry snack cake. Like Roddy's cake, Kimber's is reinforced with traditional dairy (in this case, yoghurt) and kept moist with ground almonds. Kimber's definition of "snack cake" is essentially something easier to make and less fussy than a birthday cake. But this is so beautiful, studded with cherries and crisscrossed with pink glaze, that only an absolute fool would turn their nose up at it.
Olive oil cheesecake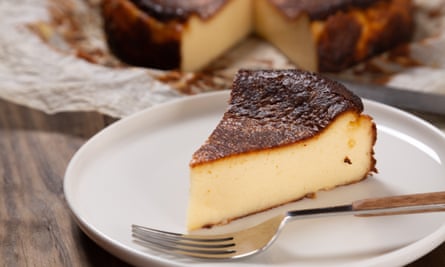 This one might be a harder sell, but let's give it a go regardless. Can I interest you in an olive oil cheesecake? No? What if I told you it also contained vinegar? No, wait, come back! Belazu's recipe for baked olive oil cheesecake with roasted rhubarb and balsamic vinegar might sound like something that contravenes the Geneva conventions, but it actually works really well. The acid of the rhubarb and vinegar very cleanly takes the edge off the cheesecake's richness. And it is very rich. It has got 180ml of olive oil in it, for crying out loud.
Chocolate and olive oil mousse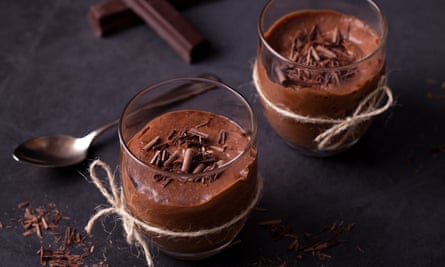 Was that too much? Should I try to reel you back in with something more sensible? Oh, fine. Sophie Grigson has a recipe for chocolate and olive oil mousse, which is pretty much as conservative as these recipes are going to get. This is because it is a normal chocolate mousse, made in exactly the way you probably already make chocolate mousse. The addition of olive oil comes at the end, almost as a garnish, and you can be as brave or as cowardly as you like with it.
Salted watermelon with mint and olive oil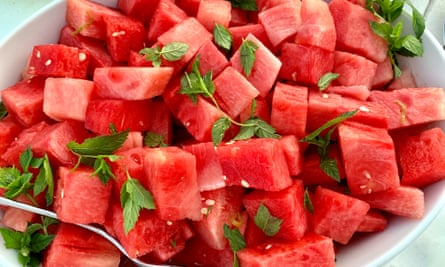 Easier still is Sprinkles and Spouts's recipe for salted watermelon with mint and olive oil. It is exactly – exactly – what it sounds like. You cut some watermelon into chunks, pour over some olive oil and salt, then sprinkle with torn-up mint leaves. And that's it. It's so easy that you have no excuse not to try it; the salt and oil lend a complex note but don't detract from the clean, refreshing hit of the melon.
Bread with chocolate and olive oil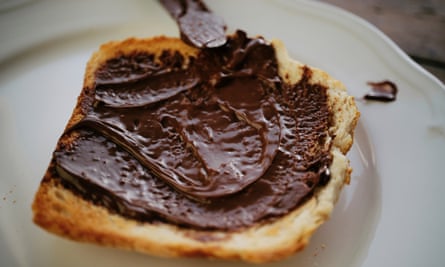 Just over a decade ago, Ferran Adrià was all over olive oil. Better still, he used it to in effect make a slightly gussied-up Nutella sandwich. His recipe for bread with chocolate and olive oil is childishly simple – get some bread, grate some chocolate, put it under a grill, top with a drizzle of olive oil and salt flakes, then eat – but, as you'd expect, absolutely amazing. Why not have some friends over on the promise of cooking them an Adrià recipe, then sling some toast at them? It's not like they can say it isn't tasty.
Olive oil ice-cream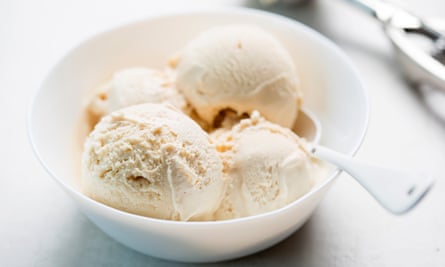 Olive oil is also a great addition to homemade ice-cream. The internet is dripping with variations but my favourite is Larry McGuire's very simple recipe. The oil, yet again, is a late-stage addition, being drizzled in after the custard has been made. But the effect it has on the dish is incredible. McGuire recommends using a "light-bodied, fruity olive oil rather than a heavy, peppery one", by the way.
Olive oil energy drink
Now, I promised you drinks. So here, with some trepidation, is Best Health magazine's recipe for an olive oil energy drink. It is cucumber, spinach, celery, cayenne pepper and olive oil blended together like a smoothie. The site promises that this drink will "give you energy throughout the day". And it might. However, I am far too much of a wimp to actually try it, so will therefore continue with my traditional method of getting energy throughout the day: compulsively grazing on jellybeans until I get a headache.
Olive oil roasted bloody mary
I'll leave you with something you deserve, largely because it has booze in it. The Olive Oil Times (who knew?) has come up with something called an olive oil roasted bloody mary, with tomatoes, garlic cloves, onion and jalapeño all roasted on a baking sheet with, you guessed it, olive oil. This is then blitzed with lemon juice, tomato juice, Worcestershire sauce, horseradish and pickle juice, and the resulting mix can be put to one side until you're ready to make the drink. It's a deep and vibrant version of the classic brunch cocktail. Starbucks, put this on your menu next.