Scottish cheeseboards and a good night's sleep: six reasons to travel to Glasgow on the Caledonian Sleeper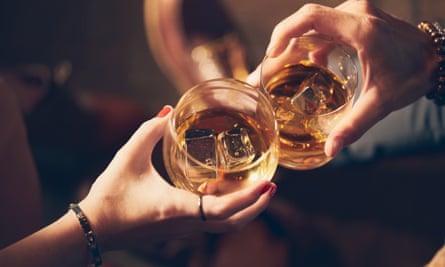 I first travelled on the Caledonian Sleeper service between London and Glasgow more than 15 years ago. At the time, my chaotic work schedule meant I often missed the last regular train of the day, and while colleagues booked flights, I couldn't justify the stress or pollution associated with plane travel.
The first time I took the sleeper, I barely slept; such was the novelty of the whole experience. I chatted with the staff in the club car for hours, made small talk with fellow passengers, and watched with wonder as the landscape changed until the light ran out. Finally, I retired to my bed still full of excitement, and eventually nodded off around two hours before arriving home – completely ignoring the "sleeper" element of the train.
Since that first trip, I've travelled on the Caledonian Sleeper countless times – often nodding off before we even leave the station, and waking up in the heart of Glasgow or London about seven and a half hours later.
Intrigued? Here are six reasons to head to Glasgow on the Caledonian Sleeper …
1 Your holiday starts the moment you board
Forget airport security queues, long treks from the airport to the city, excess baggage charges and service station suppers, with the Caledonian Sleeper you can slip into holiday mode the moment you board.
The train sets off between 23.15 and 23.50 depending on the day and direction you're heading in (full details on the timetable, here), and passengers are welcome to embark up to an hour before.
Typically, I like to hop on board as soon as possible, offload my luggage and head straight to the club car. Whether you're after a hot meal, a cheeky nightcap or simply a convivial vibe, it's the perfect place to kick your trip off on the right foot.
2 Seasonal Scottish food and drink
Scotland is known for the quality of its produce, and the Caledonian Sleeper is no different. The seasonal onboard menus (which focus on fresh, local food with a traceable provenance) feature all the big hitters – from haggis, neeps and tatties to Scottish cheeseboards, and from malt whisky to the most iconic of Scottish soft drinks, Irn-Bru.
3 You can ride your way
Whether you're on a budget or looking to splurge, the Caledonian Sleeper has you covered with a seated coach and different grades of rooms.
A spot in the seated coach is your cheapest option and is akin to being on a long-haul flight. Think: adjustable head and footrests, drop-down tables, a reading light, charging point, secure overhead storage, and the bonus of free wifi.
Meanwhile, the Caledonian double and Club rooms feature an en-suite with toilet and shower, and thoughtful touches such as a complimentary Arran Sense of Scotland souvenir toiletries bag and Mackie's of Scotland chocolate.
And if you, or someone you're travelling with, has accessibility issues, you're covered too; the Caledonian Sleeper has accessible double rooms, twin rooms and dedicated wheelchair space in the seated coach.
4 A taste of the golden age of train travel
From Some Like it Hot to Murder on the Orient Express, many of us have only encountered sleeper trains in books and films.
If you've never experienced the joy of being gently rocked to sleep by a train as you travel to a new country, it's time to tick it off your bucket list. While the Caledonian Sleeper is equipped with all the latest mod cons, there's still something delightfully nostalgic about this form of travel – it's now in its 150th year. And although most of the travellers (myself included) will be dressed for ease and comfort, there's nothing to stop you tapping into the glamour of the golden age of train travel and channelling your inner Marilyn for the night.
5 It's better for the planet
There's no denying that the journey will be quicker by plane, however, the environmental impact of a short flight is not something to be ignored.
Sustainability champions will also be pleased to hear that the Caledonian Sleeper has taken a number of steps to further reduce its impact, such as replacing single-use toiletries in its rooms with refillable dispensers – a simple switch that will result in a reduction of nearly 400,000 single-use plastic bottles from its fleet each year.
6 Breakfast with a view
The late departure means that unless you're travelling in the height of summer, you'll spend most of the journey in darkness (and hopefully deep in slumber). However, if you ask me, it's worth rousing yourself at dawn to watch the sun rise over the farms and rolling hills of Scotland, as you steadily make your way to Glasgow Central (and through one of the Caledonian Sleeper's delicious breakfasts).
Start your short break to Glasgow and wake up to a unique way of travelling, with an overnight journey on the Caledonian Sleeper. To find out more – and book your trip – head to sleeper.scot