Fans of The White Lotus will be familiar with the classic Sicilian vases known as testa di moro that adorn the fictional luxury hotel in the second season of the TV drama. The handpainted faces hark back to the legend of a Moorish man who fell in love with a local woman, only to have his head cut off when she discovered he had a wife back home.
The director uses these ornaments as a powerful visual motif to remind viewers to be wary of the guests and their actions. But their appearance in the hit show has also prompted a surge of interest in Italian maximalism and ceramics.
The British-based online seller Bettina Ceramica, which specialises in handmade traditional Italian ceramics, has been inundated with messages.
Meanwhile the online retailer Etsy reports an increase of more than 20% in searches for testa di moro and Italian-inspired pieces compared with a year ago – a trend it expects to continue growing.
While maximalism – and Italy in general – are already having a pop culture moment, evident in fashion, television and interiors, The White Lotus has only helped to drive the trend. "Over-the-top seems to be the rule of the day," said Carl J Dellatore, the New York writer, textile designer and author of More Is More Is More.
"And Italian maximalism, specifically the Memphis movement, is playing a part." The Sicilian interiors of The White Lotus provided "endless inspiration", he said. "I expect them to influence contemporary interiors."
Since the Memphis group, the 80s Italian design and architecture collective founded by Ettore Sottsass, there have been many versions of Italian maximalism. Its latest evolution was defined by audacious colour and colour combinations, a vibrant mix of patterns and juxtaposed silhouettes, he said. "The new rule? Take chances – break the rules."
The trend is in keeping with a wider move, particularly among Gen Z, away from big mass-produced brands towards limited-run, exclusive, sustainably made products.
Natalie Sytner, founder of Bettina Ceramica, said the small-batch nature of Italian ceramics was central to its appeal, with demand fuelled by social media. "When I was a student and it was just 100% Ikea, you didn't think about doing anything different," she said. "And now, in all age groups really, everybody is keen for something new, different, interesting, sustainable, with a story, handmade and handpainted."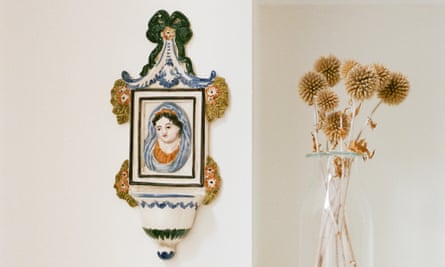 Some of the pieces she sells – which include acquasantiera, or holy water vessels, figurine candlesticks, Santa Croce ornaments and Gigli jugs and bowls – have been made for hundreds of years. Increasingly, people are taking a mixed media approach to decorating their walls – combining ceramic wallhangings with paintings and other artwork.
It's helping to revive a trade that until recently was almost dormant, she said. "Lots of my artisans and makers had stopped making a lot of the designs I've recommissioned them to make, and we've redesigned them together. So a lot of people are loving that – the resurgence of a style which maybe wouldn't be here otherwise."
Among artists and artisans outside Venice and Florence, there was "excitement brewing and bubbling", she added. "I think they all realise that, hopefully, it can be a bustling trade again."
Cristina Onori, production designer on the second season of The White Lotus, said her original aim was to bring life into the hotel using symbols of Sicily's heritage and transporting them into the modern world.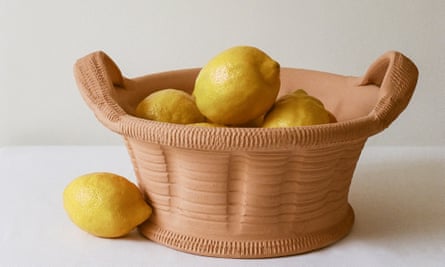 Onori, who is based in Rome, has been surprised and delighted by the wide-reaching international impact the show has had since its release. "I love the fact that people can start to put colour and shining ceramics all around."
Design writer and photographer Claire Bingham said Italy's design culture was about "pushing boundaries with a no-rules approach", but that it was the escapism of maximalism that made it so compelling today. "The bright colours of the Mediterranean, the traditional craft of the Majolica ceramics and the opulence of a Murano chandelier represent a mood that's escapist, flamboyant and fun. All this is attractive right now."
While mid-century pieces will always have appeal as design staples, the author of More is More: Memphis, Maximalism and New Wave Design, said 1980s pieces that "combine extravagant shape and colour" were the contemporary designs to invest in.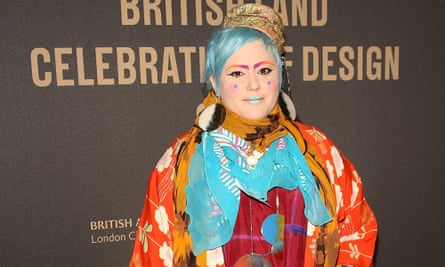 Examples of modern maximalism cited by Bingham include the frescoes, furniture and azulejo tilework of the new Christian Louboutin Vermelho hotel in Portugal; JJ Martin's La Double J boutique in Milan; Buchanan Studio's interiors; and the new salt and pepper grinders by Fabien Cappello for the Swedish brand Hem.
To that she adds Harry Lambert's styling for Harry Styles. "The harlequin sequin jumpsuit is a maximalist dream."
Bethan Laura Wood, the British designer, said maximalism was increasingly present in design, each iteration adding another layer. Life in a multi-screen, data and image highspeed world also suited the aesthetic, she said. "During lockdown and post-lockdown, we haven't been able to avoid our interiors, we've been stuck with them. And so that also has opened the gateway to people to play with their interiors more, or consider their interiors more, because they're no longer so private."