'Hearing from US startups changed my thinking': how three digital entrepreneurs tapped into a pool of knowledge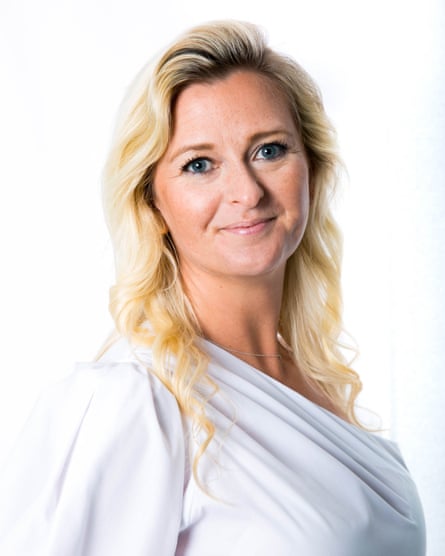 For some people it was quizzes, for others it was baking and jigsaws, but for startup founder Kufa Matiya, the thing that got him through the pandemic was a weekly online meetup with a group of like-minded entrepreneurs.
"That three-hour period was religiously set in my diary," says Matiya, the founder and CEO of Birmingham-based FutureMatch, a hiring platform for early stage career talent. "I looked forward to it because I knew I was going to learn so much – from scaling a business through to product development, marketing and supply chains. I'd leave every call feeling excited to get to work."
These game-changing meetings were available to Matiya through Barclays' Eagle Labs Black Founder Accelerator programme, which offers 12 weeks of masterclasses and workshops to under-represented entrepreneurs, plus access to mentors and a network of potential investors.
Less than 0.25% of venture capital went to Black founders in the UK between 2009 and 2019 and accelerator schemes such as this one seek to remedy that. For Matiya, whose business is about matching diverse talent with the right career opportunities, it was empowering to have made the cut, and to be among other diverse founders.
"We talked about coming up against the same challenges, but beyond being Black founders, we were just a group of ambitious, driven people all trying to scale their startups – we became friends. And I love the fact that we're all at different stages of our journey. Getting together is great because I learn so much from hearing their stories."
Being around like-minded entrepreneurs has also been vital for Stacey Sharp, a tech entrepreneur from Liverpool, who launched her wellness business Retreatmi just months before the country was plunged into lockdown. For a startup that aims to combine travel with wellness, the pandemic was hugely disruptive.
"We had no timeframe to work with so it was difficult to plan," says Sharp, who did a crowdfunder to keep the platform going. She also joined Barclays' Female Founders network, another strand of Eagle Labs that focuses on supporting female entrepreneurs as they grow their businesses. Sharp says those weekly online calls with other women felt like a lifeline: "There were lots of us riding the storm through Covid. We'd take it in turns to talk about our businesses and the challenges we were facing. If you were in a sticky spot or you had a question, you could ask for advice.
"I've realised that the female founder and entrepreneur environment is like an ecosystem of its own. We're all building and growing our own businesses, while helping each other thrive, away from the more bullish and sometimes intimidating male startup environment."
Last year, Sharp was selected for Eagle Labs' Global Connect "Raising in Silicon Valley" programme, which enables British entrepreneurs to learn from Silicon Valley veterans.
"Hearing from successful US founders and investors has already transformed what I'm doing with Retreatmi, and has made me think differently about potential investors – how to understand their psyche, how to follow up. It's made me realise the importance of not undervaluing my company, of meeting with plenty of investors and being quite aggressive in my approach. None of that had quite clicked before."
Sharp, who has a background in nutrition and pilates, and is on a business mission "to help people become the best versions of themselves", says the experience of being around other female founders makes her want to share and pass on everything she's learning. "The odds are stacked against female founders so I'm more than happy to pass on everything I'm learning along the way."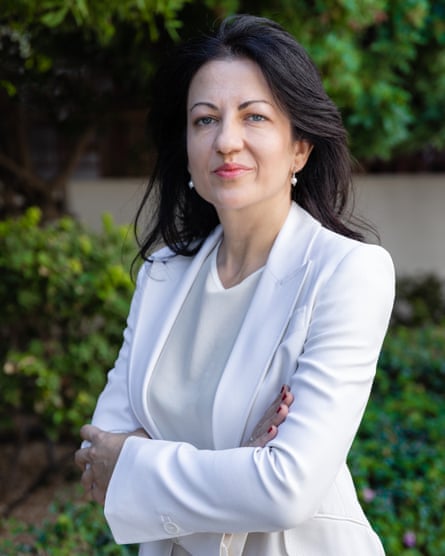 It was the opportunity to gain new knowledge that prompted investor Victoria Kostic-Nola to apply for the Global Connect programme. After a high-flying career in international business, including global talent management in the energy service sector, in 2018 she set up her Cyprus-based consultancy Viz Ventures, and began investing in, and working with, tech startups and scaleups. Kostic-Nola applied for the programme on the basis that, if she could better understand how founders successfully raised finance in Silicon Valley, she could pass that knowledge on to the startups in her own portfolio.
"We had a four-week programme of masterclasses and Q&A webinars, in which we got to hear directly from accomplished startup founders and investors in the US. Afterwards I followed up on every conversation – picking their brains and showcasing my personal portfolio of UK startups with global potential. Getting a perspective on how things operate in Silicon Valley nudged my bar even higher – hearing how investors expect a pitch deck to look, how to approach investors, the importance of being concrete and specific in your 'ask', because in the US, there is no time! In Europe, we tend to chat a lot more," laughs Kostic-Nola.
Armed with all that information and a new set of international connections, Kostic-Nola now feels even more confident about the possibility of scaling a few of the dozen companies she's already invested in. "It made me see myself as a bridge – I realised I could connect the startups I believe in with best practices and new contacts."
Kostic-Nola cherishes the experience of being involved in the programme, and is now passionate about bringing Silicon Valley's brand of dynamism to Europe's investment landscape.
All three of the Barclays Eagle Labs alumni who have shared their experiences here agree that taking part not only boosted their drive, but gave them the knowledge that will turn their ambition into reality. "I came away from every Eagle Labs session thinking: 'Wow, I really needed to know that,'" reflects Matiya. "And beyond that, just knowing that Barclays has faith in you, and believes you can succeed, means a lot."
Find out more about how Barclays Eagle Labs is helping entrepreneurs and startups see their ideas take off, and get details on how to apply for one of its programmes