In the north-east of England, Sandra* was struggling to get back to work. She needed an income but was finding it impossible to organise affordable childcare, or get a job with the flexibility her family needed. While visiting a local children's centre, she stumbled across a Barclays LifeSkills workshop, run by the charity Family Action, and signed up on the spot.
"Over a number of weeks, she was supported with interview skills and CV writing, and discussions about where she wanted to be," says Louise Reilly, the LifeSkills lead at Family Action. "She also revealed that she really liked gardening. And by the end of the project she had set herself up as a self-employed gardener. My colleague felt quite overwhelmed at how far she'd come over such a small amount of time."
LifeSkills is a free, easy to access employability programme run by Barclays to help people in the UK to develop skills for the world of work. It provides lesson plans, workshops and tools for educators working with young people and adults, and offers online resources for independent learners. LifeSkills also works with several charity partners to help deliver support and in-person workshops to people with deeper challenges, helping them to break down the barriers they may face either getting into or progressing in work.
Research by Barclays LifeSkills found that the core transferable skills considered highly desirable by employers for the future of work include problem-solving, communication, creativity, leadership and adaptability, and it has put these at the heart of the programme since its launch in 2013. Now celebrating its 10th anniversary, LifeSkills has reached more than 17 million people, with 83% of participants saying they feel better prepared to make career decisions because of what they have learned.
Family Action has been a partner for the past three years. "The most surprising thing is the impact it has – it really is over and above what you would normally expect," Reilly says.
The charity works in a variety of settings, including children's centres, across community mental health services and food clubs, which provide surplus food to people at affordable prices. At the LifeSkills workshops run by the charity alongside its food clubs, the most in-demand sessions relate to confidence building and budgeting, with activities around food, prices and value for money proving particularly popular. LifeSkills is not just about employability, it's about money management, too, and making the most of life as a whole.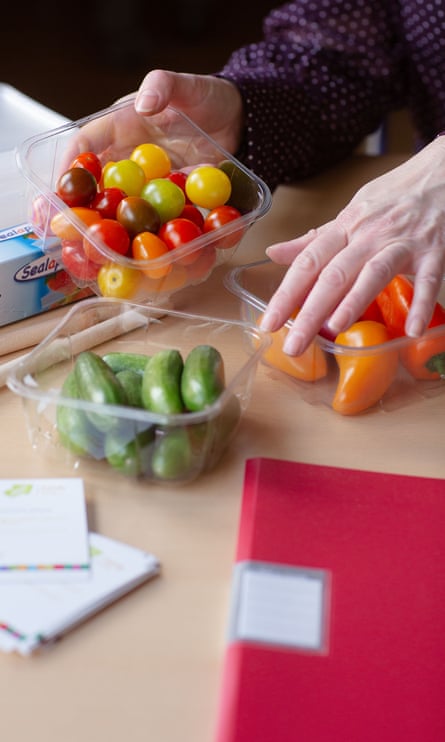 The impact can be far-reaching, with people finding employment after working on their CVs and interviewing skills, while others build the confidence and networks to start volunteering, or decide to go to college or university to continue their studies.
Another LifeSkills partner, Business in the Community, has been delivering workshops across schools and colleges in Northern Ireland, Wales and Scotland. LifeSkills says that the charity has reached more than 28,000 students, aged 11 to 18, since getting involved more than six years ago. Its focus is on the skills needed for the workplace and money management – and the sessions can vary from personal development to financial resilience and managing debt.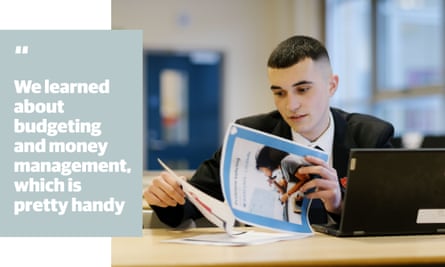 Marcus Haskins has been participating in the LifeSkills programme at Belfast Boys' Model School, where he's in year 13. The 17-year-old says he's enjoyed the sessions: "They're hands-on and very interactive. We're learning a lot about budgeting and money management, which is pretty handy. And we've also worked on our interview skills."
He's since started saving for driving lessons and hopes to work in Australia after studying for a degree at Ulster University in Northern Ireland. "I wasn't thinking about budgeting so much before LifeSkills," he says. "I was just going with the flow, and probably spent too much money on trainers. But I'd like to start learning to drive. My mum gives me £20 every Monday, so I put that away rather than spend it."
The latest Barclays LifeSkills impact report found that 85% of young people felt more motivated to do well in education after participating in LifeSkills, 76% had improved their understanding of how to manage money and 87% felt more positive about the future. More than eight in 10 said they had higher ambitions and aspirations.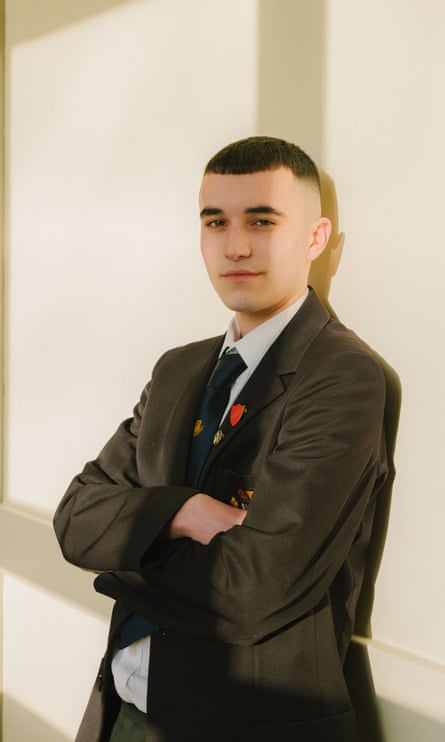 Feedback from the teachers has been very positive, says Claire Gordon, education and skills director at Business in the Community, not least because LifeSkills is entirely funded by Barclays. "There is nothing the schools have to pay, which is unusual but welcomed given ever-tightening budgets. And they clearly see the value of it – the resources are really good quality, up to date and fit in neatly with the curriculum." She has also seen students who might normally be considered less academic, really shine in the classroom during the sessions. "It includes everybody and can shine a real spotlight on people with a more entrepreneurial spirit," she says.
And what of Sandra who was inspired by LifeSkills to start her own gardening business? A few months later she came back to her LifeSkills group to share her experience. "Business is thriving and she's much happier," says Reilly. "It's humbling to think that the support helped her feel brave enough to take the next steps.
"Sometimes it's just about giving people the space to put aside other challenges and think about themselves and their future. And it's not just the participants who benefit – it's their families and the wider communities as well."
*Name has been changed
Find out how to get started with Barclays LifeSkills, and the ways in which it can help you, or someone you know, improve their employability and develop money management skills